BUILDING SKILLS &
ADVANCING CAREERS
Whether you're looking to upskill existing employees or seek guidance on Modern Apprentice recruitment, we do everything for you. We're here to make sure you have a Modern Apprenticeship training plan now and for the future.
VOCATIONAL QUALIFICATIONS IN SCOTLAND
We offer our expertise to individuals looking to achieve fully and partially funded Vocational Qualifications in Scotland across the following disciplines:
The Diploma for IT and Telecoms Professionals
The main IT Framework and can be done at level 6 and also level 8. It is suitable for candidates in any IT related role such as support, systems administration, security, networking, development and many more.
The Diploma in Digital Applications
Intended more for users of information systems, typically people who are looking to become an advanced user or looking to develop their skills and Knowledge with Office 365 Applications, for example.
Individually Tailored Delivery
Range of Official Certifications
OUR PARTNERS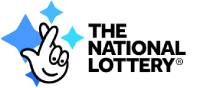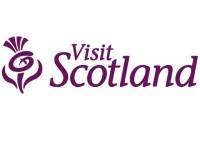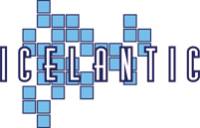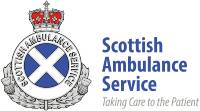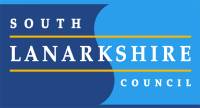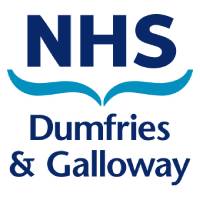 OUR SOLUTION
Our Modern Apprenticeship training service helps employers seeking expertise in planning, implementing, and supporting their Modern Apprenticeship training programs. Whether you are looking to upskill existing employees or seek guidance on Modern Apprentice recruitment, we can provide expertise to guide your decision-making.
We are work-based learning specialists. Elite has a proven track record of identifying and provisioning appropriate learning, courses, and certifications across various business and technical role specifications. Our know-how allows individuals to develop the skills needed to succeed in the modern workplace. The Elite Modern Apprenticeship team can help your organisation identify and build the skills your workforce needs.
EXPERT VOCATIONAL TRAINING ADVICE
Trusted Expertise
Elite Modern Apprenticeships continue the traditions that have served us so well with the successes of commercial training provision, maintaining focus on quality, flexibility and sustainability.
Our SVQ assessors are fully qualified and certified Microsoft MCSA and MCT, with many years of experience in the delivery of these qualifications.
Our Modern Apprenticeship programme offers information, advice and guidance on all aspects of apprenticeships, such as recruiting candidates, funding and employer grants available in your region and advice on the inclusion of the latest role-based certifications to your chosen SVQ Framework delivery plan.
Our Process
We'll carry out an initial assessment to understand prospective candidates learning needs and the needs of your Organisation.
A bespoke delivery plan is produced to illustrate how training and support will be delivered and assessed.
Our experienced account managers will work with your organisation and the candidate to create the most appropriate learning pathway to ensure they receive their SVQ which also provides the relevant skills for their jobs.
Once all parties are in agreement, we will register the candidate and conduct induction for the SVQ.
LEARNING OPTIONS
We have a number of learning options, which can be tailored to the learning needs of the individual and the business requirements of your Organisation.
Some of the more common courses that can form the basis of learning for these
Vocational Qualifications are detailed below, however many more courses for other
vendors including Cisco and AWS could be incorporated and assessed against the
SVQ unit outcomes.
Microsoft MOS – Microsoft Office Specialist: Associate (Office 365 and Office 2019)
Microsoft Fundamentals – Microsoft Fundamentals
CompTIA – CompTIA Certifications
Our Account Managers are always available to answer any questions you might have. If you would like a consultation to discuss further, please call 0141 222 2227 or get in touch.
LOOKING FOR MORE INFORMATION?
EMPLOYERS
Discover more about our managed Modern Apprenticeship scheme for employers. Explore how Elite can help you with Modern Apprenticeship recruitment and selection.
APPRENTICES
You may enter a Modern Apprenticeship from the age of 16. Discover more about securing a Modern Apprenticeship if you are new to the world of work or through your existing employer.
TESTIMONIALS
"I learned a lot from the course and took a lot of information from it. The course was set out very clearly and it was an amazing group of people."
Alex is registered for the IT Professional SVQ. He is also working towards the CompTIA A+ PC Engineer certification.
Alex B – First Line Support
Icelantic
"Completing Elite's IT SVQ qualification is a long-term investment. The course and mentor support ensured that I achieved my Microsoft accreditations, which have been a long-held personal ambition. The learning framework was tailored to fit me as an individual, and I thoroughly enjoyed the experience from start to finish."
Alastair completed the IT Professional SVQ, achieving Microsoft certifications in Power Platform, Security, and Azure Fundamentals.
Alistair R – Program Manager
NHS Greater Glasgow & Clyde
"The remote assessment sessions run very smoothly, and I manage to get through lots of work when on a call with Chris."
Andrew is a graduate registered for the IT Professional SVQ. He has achieved the CompTIA A+ PC Engineer Core 1 certification and is working towards Core 2 objectives.
Andrew M – Second Line Support
Port of Leith Housing Association
ABOUT US
Founded in 2006 with headquarters in Glasgow, Elite Training offers a comprehensive range of IT, Professional Best Practice and Business Skills training across the UK.
At Elite Training, we understand that every client is different and as such customise training solutions to suit your individual requirements. We are interested in building strong, long lasting business relationships based on high quality training and customer care. We pride ourselves on responding quickly to queries and providing advice on all your training requirements.
We've spent over 15 years building a diverse client base with an almost equal split between public and private sector contracts. We've worked extensively across all branches of Scottish Government, local government and the NHS. We're also proud to have met the training needs of private sector organisations such as TSB, Telegraph Media Group and
BNP Paribas.
Our main business is conducted with mid-to-large companies and organisations, which are more inclined to invest in training and tend to have cohesive learning development plans.
We believe in improving organisational productivity through the reduction of skills gaps and tackling workforce skill shortages. Our role in helping clients address these issues has led to tangible productivity and skills improvements across the whole of our client portfolio.

Elite Training & Consultancy
1 Blythswood Square
Glasgow G2 4AD